Main content starts here, tab to start navigating
Commitment
Slide 1 of 6
Slide 2 of 6
Slide 3 of 6
Slide 4 of 6
Slide 5 of 6
Slide 6 of 6
Sustainable & Responsible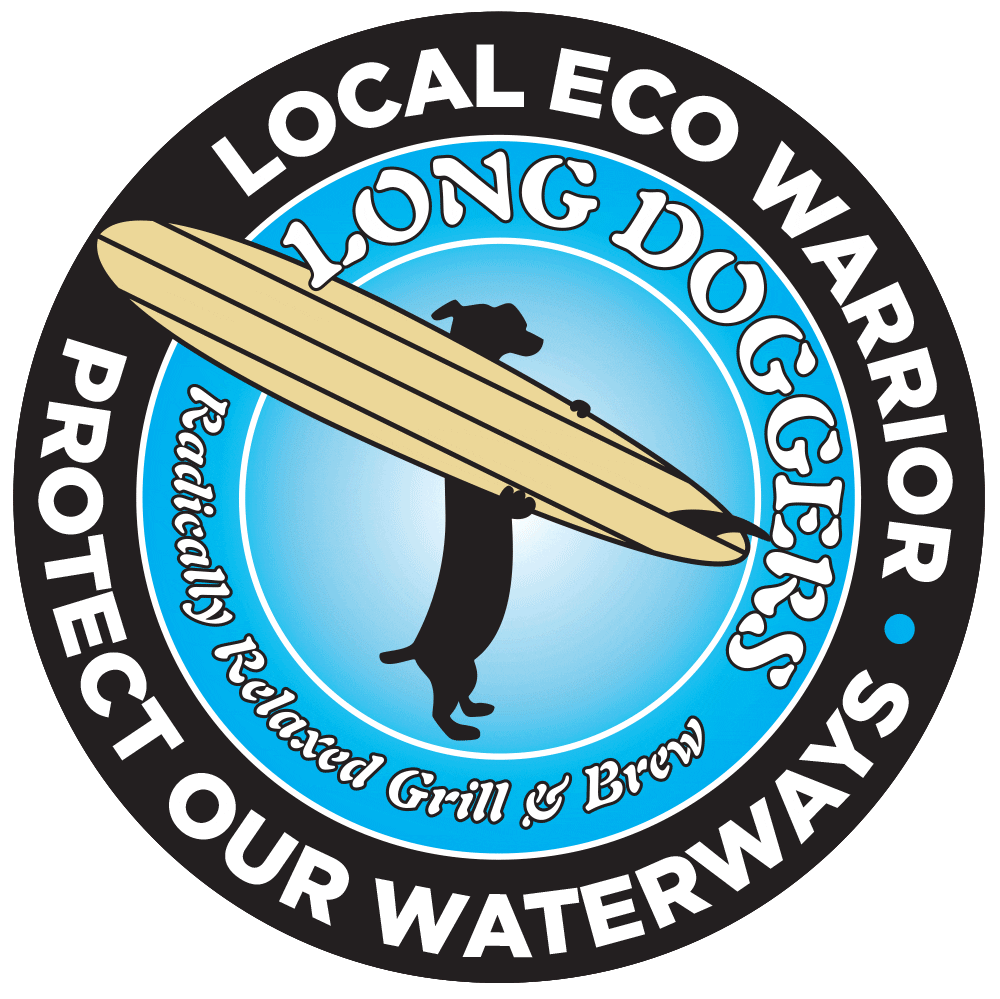 GET YOUR ECO WARRIOR STICKER AND SHOW YOUR SUPPORT (VISIT ANY LONG DOGGERS LOCATION)
Long before opening our first Long Doggers in Indialantic, most of our free time was spent on our local beaches… surfing, fishing and developing a deep appreciation for the environment. We're proud to have kept that same appreciation in Long Doggers culture over the past 25 years.
Since 1997, we've been proactive in reducing our environmental impact, using renewable energy sources, reducing waste and cutting out single-use plastic flatware. Early in 2018, we adopted the "Straws Upon Request" initiative and swapped out all of our plastic straws for paper, eliminating 3 million plastic straws per year from our restaurants. This past Spring, we did away with all Styrofoam to-go boxes and cups, replacing them with biodegradable, eco-friendly takeout boxes, saving the environment from an additional 1.3 million Styrofoam containers per year. So far, we have recycled more than 2 million pounds of cooking oil and eliminated 100,000 plastic jugs from our restaurants, which helps protect our lagoons and waterways while also creating new sustainable products.
We continue to host community beach cleanups, and oyster-mat making workshops and we maintain relationships with local environmental organizations. We are pleased with our progress so far, but we know there is always more to be done.
We live here. Our families and friends live here. We care about our community and we are committed to doing our part to ensure future generations of groms can enjoy it just as much as we do. By becoming better stewards of our resources both in our restaurants and in our own lives, we hope to inspire you to do the same.
Thanks for allowing us to do our part.