2021 Hot Dog Month - Gator Dog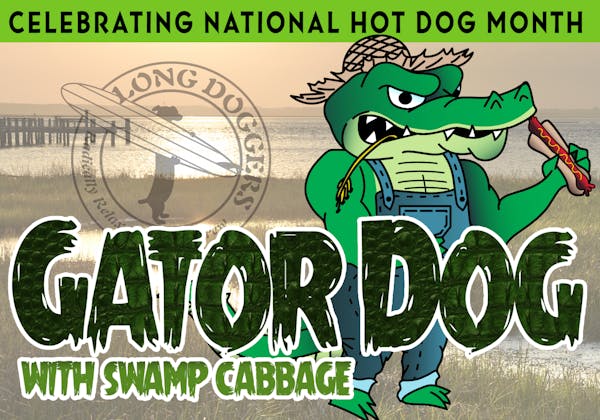 SINK YOUR TEETH INTO A GATOR DOG!
July is National Hot Dog Month, and to celebrate all six Brevard County Long Doggers restaurants will feature the Swamp Cabbage Gator Dog for a Limited Time.
The Gator Dog consists of 75% alligator meat and 25% pork, topped with swamp cabbage (sauerkraut) and spicy creole mustard served on a split-buttered bun. Whether you're a fan of alligator meat or just want to try a uniquely Florida flavor, Long Doggers is the place to kick-back and celebrate like a local!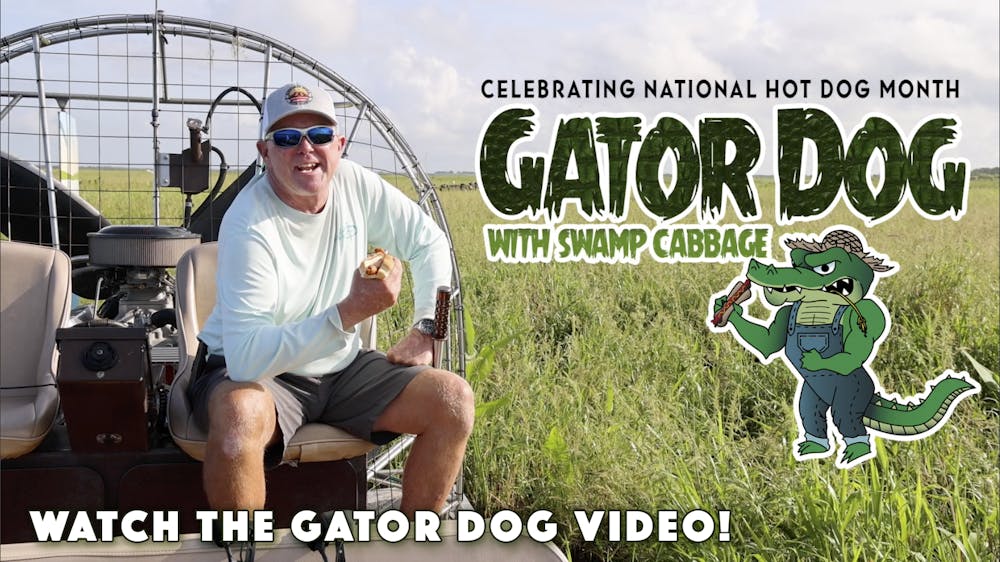 We even took a trip out to the St. John's to see some gators closeup. Check it out!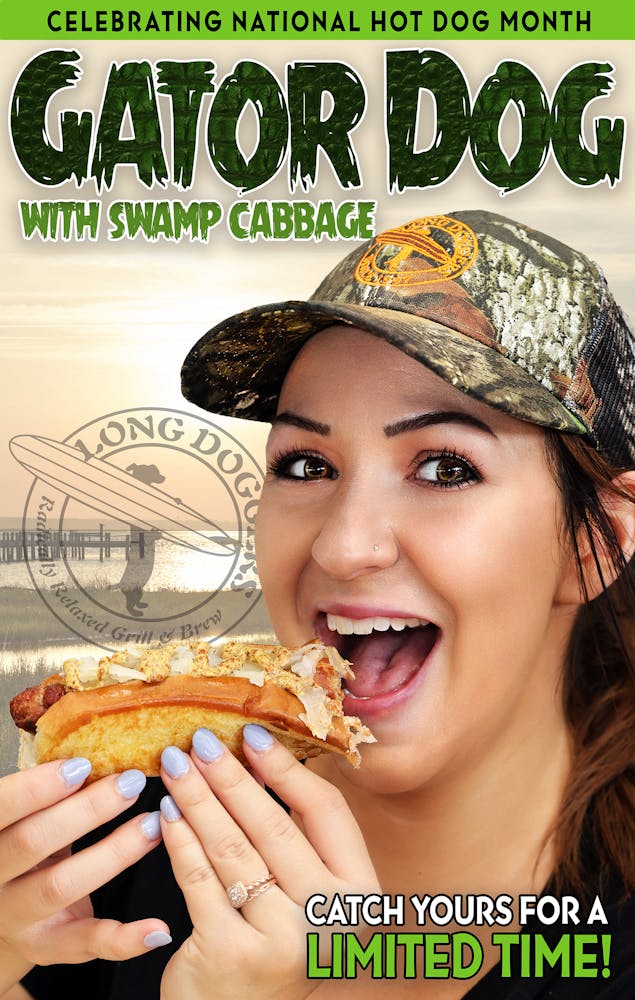 ALLIGATOR FAST FACTS
Florida is one of the few states where the American Alligator is a native species, with a current estimated population of well over 1 million.
Alligators support local ecosystems by keeping wildlife populations in check, especially invasive species, and the holes they create hold water for other animals during the dry season.
There are multiple places to view wild alligators in Brevard County besides local golf courses - our favorites are the Merritt Island National Wildlife Refuge & Viera Wetlands.
Alligators are no longer considered endangered, but it is illegal to feed, harass or take their eggs, and only authorized contractors can take, possess or kill nuisance alligators.
CATCH YOU LATER, ALLIGATOR!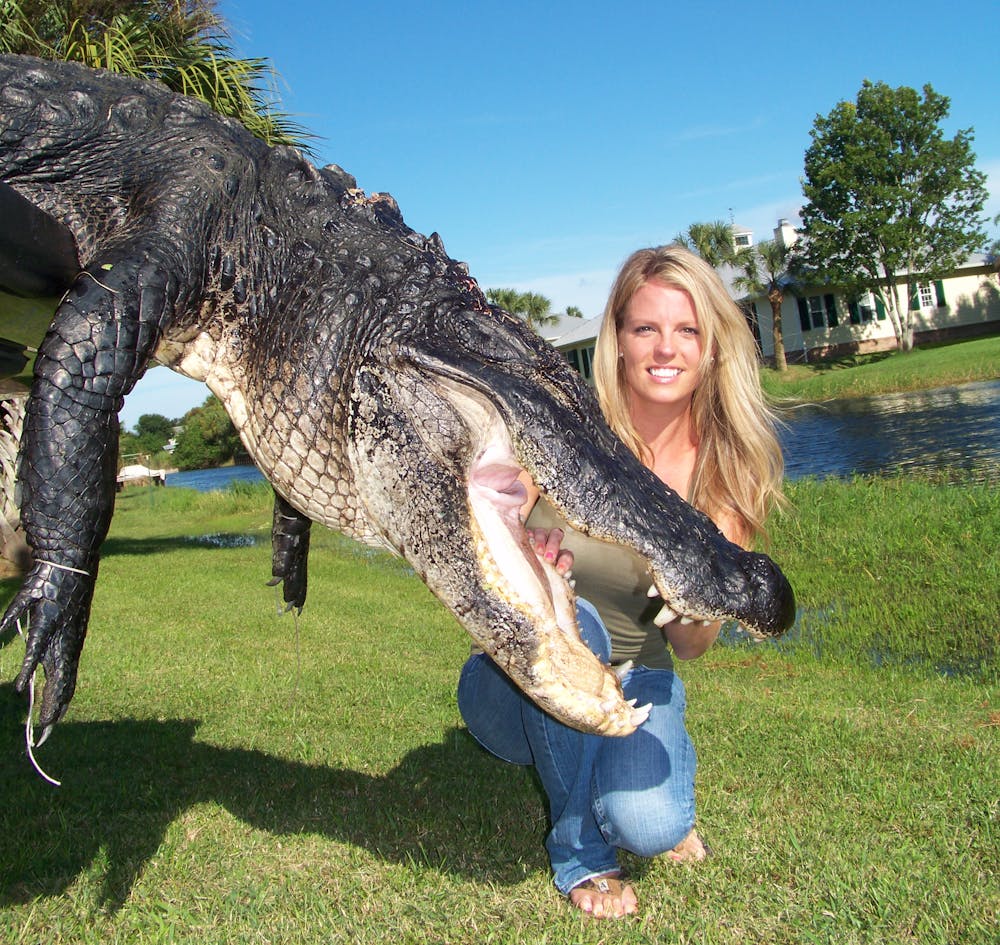 Brevard County resident Arianne Rohmann is not only a former Long Doggers server, she is also known as the Gator-Hunting Mom. Along with her late husband Captain Robert Rohmann, a local hunting and fishing legend, she participated in the annual alligator harvest and gained local celebrity status when she brought in an 11-foot gator, which made international news. Arianne continues to raise her two amazing daughters, and we're proud to support her as part of our Long Doggers family. To learn more about Arianne's journey, follow her Instagram page at www.instagram.com/ariannerohmann.