Main content starts here, tab to start navigating
SAFER DINING with OPEN AIR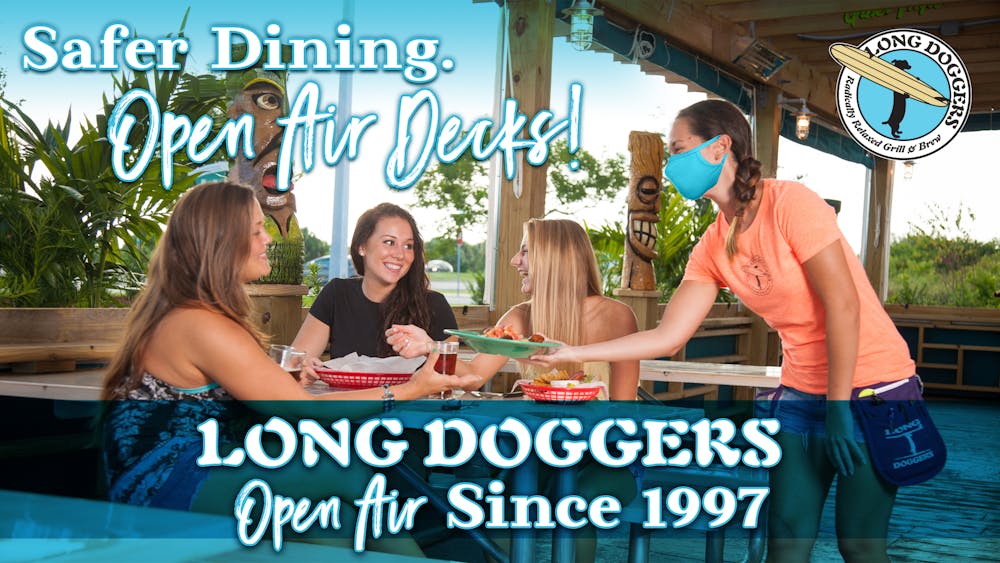 SAFER DINING with our OPEN AIR Deck.
Long Doggers is committed to providing a SAFER DINING experience for our Guests' Families and our Team Members.
Here are Some of the Things We Are Doing:
1. All Long Doggers Team Members must have their temperatures taken and complete the CDC require questionnaire prior to entering the restaurant prior to the start of their shift.
2. We are also are asking you, our Guests, to do your part.
3. All team members will wash their hands at multiple scheduled times each hour, on top of following health code regulations.
4. All high contact workstation will be sanitized every 30 minutes.
5. All restrooms will be cleaned and sanitized every 30 minutes.